Whitefish Bay High School


Class Of 1972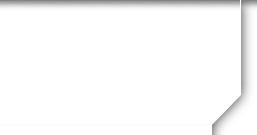 40th Reunion Survey
Hello all,
Here's hoping all who came to the reunion had fun reconnecting with longtime friends and getting to know others after all these years.
We thought it would be a good idea to ask everyone what worked well at our 40th reunion, what we could improve upon, what events/other we should consider for the next reunion and when to have the next reunion.
So, please take a couple of minutes to fill out this survey - there are only 12 questions. Results will be available for all to see on the website.
Be well,
Betsy Blaney and the reunion committee
You must be a member to submit this survey. If you are a member please log in first. You can't submit this form until you've logged in.
1)
How would you rate the reunion overall?



| | |
| --- | --- |
| | I'd have rather stuck needles in my eyes |
2)
How was the food?



| | |
| --- | --- |
| | Glad I didn't have to cook |
| | |
| --- | --- |
| 3) | At the next reunion, would you rather have a sit-down dinner or heavy appetizers like we had at the 40th? |
| | |
| --- | --- |
| 4) | If you answered 'Other' to Q3, what would you suggest? |
5)
How did you like the venue (Radisson Hotel)?



| | |
| --- | --- |
| | Would prefer a different setting |
| | |
| --- | --- |
| 6) | If you answered 'prefer a different setting' in Q5 what would you suggest? |
| | |
| --- | --- |
| 7) | What did you like about this reunion? |
| | |
| --- | --- |
| 8) | What would you change/add/delete to improve the reunion? Would you like a Friday night 'unofficial' gathering like this year or maybe a Sunday brunch? |
| | |
| --- | --- |
| 9) | In how many years do you think we should have the next reunion? |
10)
What is your preferred time of the year to have our next reunion?



| | |
| --- | --- |
| | During a National Holiday (i.e., Fourth of July, Labor Day) |

| | |
| --- | --- |
| | In the summer around the same time as the 40th |

| | |
| --- | --- |
| | In the fall in conjunction with a WFB Friday night football game |
| | |
| --- | --- |
| 11) | If you selected National Holiday or 'Other' in Question 10, please indicate your preference. |
| | |
| --- | --- |
| 12) | Did you like having a live band? Would you want a band for our next reunion or would you prefer a DJ? |