Whitefish Bay High School


Class Of 1972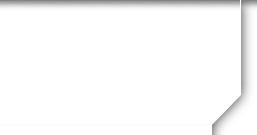 In Memory
Bruce Scherwat
The following was written by Bruce Scherwat's sister, Wendy Scherwat Ducourneau, a 1968 WFB grad now living in Northridge, CA. I had forgotten that Bruce and his family had moved after junior high and found her on Facebook last May when just starting to search for classmates. I know many 1972ers likely remember him from Henry Clay days. BBlaney
"As I hear about high school and college friends who have died, it's often no more than a brief remark in passing. I always wonder how their lives turned out, and what they did in the years after we lost touch. As you read this note, please take a moment to remember an old friend.
Bruce Alan Scherwat was born on Thanksgiving day, November 26, 1953 ~ and died on June 26, 2005. I miss my brother terribly, and think about him often, but it was truly a blessing as he was in a lot of pain. He developed an extremely rare neurological disease, and was quite ill for many years. With his quick sense of humor and great big smile, Bruce always had a woman on his arm, and two long-term relationships, but he did not marry and had no children.
Our family moved to Rockford, Illinois in summer 1968, just after Bruce's graduation from Henry Clay. He went to Guilford High School, a school very much like WFB, and fit in beautifully. Bruce played football, wrestled, just missed state in shot and discus, and served as R-Club vice president. He was on student council, and was Guilford's representative to Illinois Boys State. Bruce and Dad couldn't find a troop they liked as well as the one at Community Methodist, so he ended Boy Scouts one badge and a project short of his Eagle rank. Bruce's high school love was Nancy Glenn, a world class ice skater. Tragically, Nancy died in summer 1972.
After Guilford, Bruce attended Drake University, was president of his Phi Delta Theta pledge class, took a year out for knee surgery (courtesy high school football), and finished his degree at Colorado. He made an excellent career in construction management, living in Boulder and Fort Collins. We spent memorable times together when he came to Los Angeles for six months to help manage press transportation at the 1984 Olympic Games.
Around 1987, his illness forced him to return to Rockford to live with our parents. When they retired to Arkansas in 1995, Bruce moved to a facility in Hot Springs which caters to the handicapped. Until the very end, he was a spark plug for other residents, organizing game nights and cooking for those who were no longer able. Bruce is buried with our parents at Kirk in the Pines in Hot Springs Village.
Bruce so thoroughly enjoyed his friends from the Bay! I wish you all health and happiness, and hope you enjoy your reunion."