Whitefish Bay High School


Class Of 1972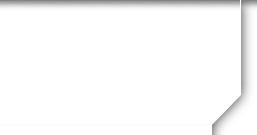 In Memory
James Tietjen

Born to life February 12, 1954. Entered the fullness of Eternal Life November 30, 2015. Loving son of George A. and Corrine Tietjen. Dear brother of William and the late Thomas Tietjen. Jim was married to his best friend and loving wife, Debra (Snyder) Tietjen for 38 years. Together they raised five loving children; Katherine (Barclay) Tylicki, Joseph, Molly (Zach) Bobeck, Margaret, and Jennifer Tietjen. He was the proud grandpa of Beckett Tylicki. He will be missed by his best pal, Goose. Further survived by other relatives and friends.

Jim was a graduate of Whitefish Bay High School, and UW-Whitewater. Jim worked for Milwaukee County as a lifeguard and Aquatic Director, retiring from administration with the County in 2012. From 1985 to 1996, Coach Tietjen held various coaching positions, and returned as Head Coach of the Blue Dukes from 2002 to present. In 2014 he was inducted into the Wisconsin Football Coaches Association Hall of Fame and was named the North Shore Conference Coach of the Year three times.

Jim was a very proud and dedicated Blue Duke, from his time as a coach to even naming his landscaping company Duke's Landscaping.

Coach Tietjen's most important contribution was the way he built character in young men and influenced their ability to achieve.

Visitation will take place at the Feerick Funeral Home on Friday, December 4 from 4:00 to 7:00 PM. (Additional parking available at Atwater School). Mass of Christian Burial will be celebrated on Saturday, December 5 at 10:00 AM at St. Monica's Catholic Church, corner of Silver Spring and Santa Monica. Interment to follow.

In lieu of flowers, memorials may be made in Coach Tietjen's name to the Blue Dukes Gridiron Club.

TietjStrong
I just learned that my best friend Jim Tietjen passed. I am in a state of shock and really don't believe it, but last night while lying in bed watching the ceiling fan go around, many, many, many fond memories passed through my mind. Jim and I were inseparable in high school, and spent our summers working as lifeguards for the Milwaukee County Park Commission on Bradford and McKinley Beaches. I look back at the two goofs that we were, (and we didn't come too far from that over the years) and all the stupid things we did. We usually were caught, I told people Jim made me do it, I'd get in trouble and Jim would get in worse trouble. We used to joke with each other that we were socially inept, and that we were. For example I'll never forget when WFBHS was having an outdoor dance on the tennis courts of Cahill Square, which was just across from my parent's home. While the dance was going with the sophisticated guys in the school were dancing with their dates, Jim and I along with about 10 other goofs were having a wrestling match on my parents front lawn. There are so many stories of immature antics that we lived through...and I would not change a minute...

We were on the swimming team together, played water polo together, worked as lifeguards together, ate a few pizzas and drank a beer or two together.....basically we grew up together. I learned much from him, he was my hero and my buddy who was always there when I needed him. After times that we were separated for a while, when we got back together it immediately was like we never were parted. Our friendship just picked right up again. I remember in high school when he started dating Debbie Snyder, I was worried that I had lost my best friend....guess what...it didn't happen, we stayed close for the rest of his life, and Debbie also has a special place in my heart.

I will miss the phone calls that start "How's the SEADOG!!"

I love Jim Tietjen, and other than Sherry, I will never again have a friend as close and dear as the one I just lost. My heart goes out to Debbie, Katie, Joe, Molly, Maggie, and Jenny, there is a big hole in that family which with time, I hope will be filled with warm memories.