Whitefish Bay High School


Class Of 1972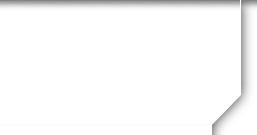 In Memory
John McCoy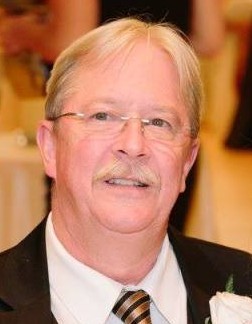 John James McCoy, Jr., 65, of the Village of Egg Harbor, peacefully passed away Tuesday morning, June 13, 2017 at his home with his family.
He was born January 25, 1952 in Milwaukee, the son of John James McCoy, Sr., and Ruth Sarah (Lange) McCoy. John graduated from Whitefish Bay High School in 1971. (NOTE: John was in our class and graduated with us in 1972). Following high school graduation, he served his country in the United States Navy. John was stationed in Norfolk, VA, and was deployed overseas.
Upon his discharge, he returned to Door County, a place where he spent his Summers during childhood. John worked for Peterson Builders, Inc. (PBI), Emerson Motors, and then was employed by Door County Memorial Hospital in Sturgeon Bay where he retired from in April of 2017. At the hospital, he worked in the hospitality department with the maintenance staff and felt so blessed to be a part of their "team."
John was united in marriage to his near lifelong friend, Faith Ann Johnson, on October 11, 2006 in Sturgeon Bay.
He was a part of the Door County Ham Radio Club and helped to set up the emergency radios at the hospital. John enjoyed traveling to the Caribbean amongst other places – really anywhere with a beach. He especially liked boating and fishing with family and friends. John was an amazing, self-taught photographer whose passion somewhat originated from his father. He had a way of perfectly capturing the beauty of anything around him. John loved above all, his family and being a grandpa.
He will be remembered for being a kind and gentle man with a wonderful sense of humor. John will be deeply missed by his wife, Faith Ann; two stepsons, David Mills III of Egg Harbor and Corey (Kyra) Mills of Sheboygan; and his granddaughter, Brynn C. Mills of Sheboygan and Egg Harbor; sister, Suzy (David) Boerke of Mequon and Egg Harbor; two nephews, Christopher Boerke of Waukesha and Nicholas (Ashley) Boerke of Mequon [and their daughters, Amelia and Peyton]; and his mother-in-law, Myrtle Johnson of Sheboygan.
He was preceded in death by his parents; Jack and Ruth McCoy; and his father-in-law, Oliver Johnson.
With hopes to further the efforts of cancer research, John donated his body to the University of Wisconsin School of Medicine and Public Health.
Donations may be given in his honor to the Jack McCoy and John McCoy Jr. Egg Harbor Memorial Flag Fund (mail to: C/O of Egg Harbor Historical Society, PO Box 264, Egg Harbor, WI 54209-0264). This fund for the Village of Egg Harbor will help supply flags for the Village of Egg Harbor's flagpoles at the Community Town Center, the Marina, the Town Cemetery, and the Town Hall in Carlsville. John loved his country and was proud to fly the United States flag.
"Our family would like to extend a heartfelt thanks to 'our angel,' Holly Rundquist, for the loving care given to John and to our family."
A private committal service in Egg Harbor Town Cemetery will take place in the future.
Huehns Funeral Home & Cremation Services in Sturgeon Bay is assisting the McCoy family. Condolences, memories, and photos of John may be shared with his family through his family tribute page at www.huehnsfuneralhome.com.
---
Charitable donations may be made to:
Jack McCoy and John McCoy Jr. Egg Harbor Memorial Flag Fund
c/o Egg Harbor Historical Society, PO Box 264, Egg Harbor, WI WI 54209-0264